Welcome to Solar Roast Coffee!
We are inventors of the world's only commercial solar-powered coffee roaster. Our solar aroma roasting process makes our coffees the richest and most flavorful beans you will ever brew. Using solar power allows us to roast with a gentle heat resulting in a lower temperature roast. We roast our coffee slow and low, like a good BBQ.
Order online and have Solar Roast's certified 100% organic coffee shipped directly to your home or business!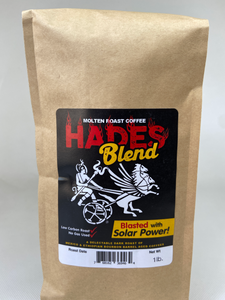 What Coffee Lovers Are Saying
Their Ethiopian beans are amazing, I've never had better beans for my home brew coffee.

Dane Andersen (via Google)
I love Solar Roast! We give our out-of-town family Solar Roast Coffee every year for X-Mas.

Stephanie Bratcher (via Google)
Just received my solar roast coffee beans through the mail, quick and easy. It is great to enjoy the wonderful coffee in the convenience of my own home.

Suzie Leow (via Facebook)